Peer Support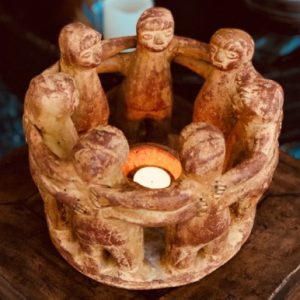 Peer Support may have its roots in ancient sharing circles among indigenous cultures; a place where one can express them-selves without fear of judgement.  A co-created space that develops between people when we intentionally connect, respect, allow, accept, empathise and share our 'lived human experience' of emotional and psychological pain.  As people do this, a pathway toward deep connection and 'mutual empowerment' can be paved to inspire recovery and wellbeing; firmly laid in hope.
Peer Support as a concept has grown globally since the 1970s in response to the institutionalised medical model in mental health.  A strong social movement gained momentum for mental health service users to empower and advocate for themselves, alongside many other social groups who formed to inform their own wellbeing and create meaningful, connected lives.
The Peer Support Worker's Role
 The Peer Support Worker for Te Whare Mahana Trust will primarily facilitate a variety of different groups, events or workshops that are tangata whaiora/people/service user led that emerge out of their own need, passion and interests that focus on recovery and mental wellbeing.  The Peer Support worker may also encourage people to access their sense of agency to engage with community services, health professionals, government agencies, case managers and other services they choose to approach for support.  In other words, if you feel you'd like support to access community services because you don't know where to go or who to ask – this role could walk alongside you as you facilitate your own recovery.
Do you have an idea for a group that you'd like to see in the community for your own and others like you to support wellbeing and recovery?  Please get in touch and let's chat.
Who is it for?
Anyone from the community can engage with the Peer Support Worker
This space can be a collaborative project with anyone who wishes to connect with others with the focus of positive mental health and wellbeing.  According to the 'Like Minds, Like Mine' website –  47% of New Zealanders will experience mental illness or distress in their lifetimes.  Some may feel isolated and unable to speak to whanau or friends due to shame and the fear of judgement and discrimination.  This Peer Support space hopes to shine the light on the darkness of fear, shame, discrimination and the unknown of mental health for the whole community.  If you'd like to join in projects to break down the stigma and start the conversations around mental health and wellbeing – please do get in touch.
What is recovery?
 Recovery is living a meaningful life as defined by oneself: with or without the presence of mental distress or illness.
It is recovery that Peer Support around the globe is focused on.  Peer Support is based on the notion that it is in relationships that we create identity, define ourselves and can ultimately heal and recover within a culture of supportive, trusting, respectful and empathetic relationships.  Being able to simply be and talk with others 'like us' can be empowering, and within this feeling of empowerment, we can create a life in which we feel is meaningful.  We can encourage each other, cultivate hope and discover new ways to live lives we feel are worthwhile – with or without the presence of mental distress.
"…for me recovery means being on a journey. I know this is a cliché by now but it has a lot of truth to it. I love the metaphor of the journey, it's something that has been used for thousands of years in stories and myths right back to ancient times and I think it works as a way of understanding life. For me the journey is important because it means that the past is where I am from but not who I am. It means that any difficult place I find myself in is not permanent. And it means that I am facing forward and the possibilities for the future are many and varied…" (Joe Pamphilon from www.scottishrecovery.net)
What does someone who can experience Mental illness and distress look like?
That's me with a couple monarch butterflies.  My mental health journey has been an epic adventure for me.  These days I feel like I live in 'recovery', I have a meaningful life that I enjoy – sometimes with heavy mental distress and sometimes with a lightness of being and grounded ease.  I know what being stuck in emotional and psychological pain feels like.  I have been there.  So.  Many.  Times.  Through actively learning and applying skills that I know help me, through reaching out and connecting with those who 'get it', through building resilience and creating hope and through putting one foot in front of the other every single day (sometimes moment by moment) I'm pretty sure I've gained some inner-wisdom that holds me steady in the psychological storms.  What has also been vital in my recovery, is to share with others and hear their story of their darkest of times and ultimate pathway of recovery.  Knowing that others have been there, and are doing life with meaning and purpose now inspires me and gives me so much hope and it is my honour to endevour to share this with others.
Thanks for visiting this page
Angela Wyness
awyness@twm.org.nz
see facebook page: Peer Support – Mental Health & Wellbeing
If you have any ideas for a Peer Support group / event / gathering please do get in touch!
Mohua Mamas – supporting maternal well-being
See here for info: Mohua Mamas
Open to pregnant women & all mothers who feel they need support and connection within this life experience.
Weekly meetings: 11.00am – 12.30pm (babies and children welcome – child friendly space); coffee, tea & chocolate provided!
Next meeting: 14th August 2018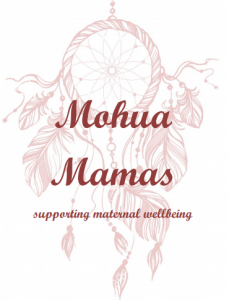 42 Commercial St (hall behind the Church on the main street, next to Stone Arrow).  You can park behind the hall if you drive in from Motupipi St.  If you can't make this time, please get in touch – I'm happy to meet up one-on-one if that is preferred as a peer support for you.
Please contact me (Ange) if you would like further information.