Employment & Vocational Service
Running alongside Te Whare Mahana's DBT Intensive Treatment Centre and Community Mental Health initiatives is the Employment and Vocational Service, funded by the Ministry of Social Development. Working closely with other Golden Bay agencies, its main purpose is to offer a planning, training and work environment for vocational development, creating opportunities for people who need support to explore, develop skills in proven work environments.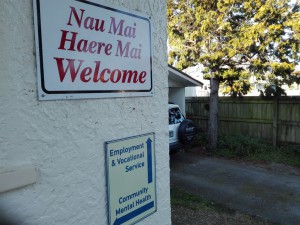 EVS offers assistance in looking at career paths, identifying training and education opportunities, searching for jobs, writing CVs, completing job applications, practicing interviewing skills, gaining work experience and finding voluntary work. It can also arrange support and mentoring in a workplace situation. Wherever possible, training is delivered by mainstream organisations such as the Golden Bay Work Centre Trust, Community Education and distance learning providers.
EVS's public face in Golden Bay is 'Helping Hands', a work agency which provides paid, casual employment as a step towards permanent work. Services offered include mowing, line trimming, gardening, landscaping, painting, cleaning maintenance work and small building jobs, with much of the work secured through local 'trades and services' advertising. The key focus of this successful, demand-proven business is to provide supervised opportunities for assessment, skills training and self-development within day to day work regimes.