Who is it for?
This specialist mental health service is a one of a kind in New Zealand because we offer a national level residential service. As an evidence-based practice, it has been shown to be highly effective in treating conditions such as Borderline Personality Disorder and severe, complex mood disorders featuring depression and anxiety.
What We Offer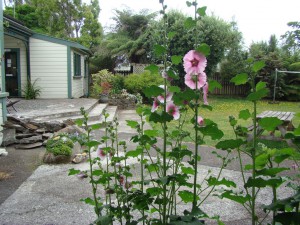 Te Whare Mahana offers treatment with Dialectical Behaviour Therapy (DBT) Treatment Programme for people with diagnoses of multiple and complex disorders, and for whom a current mental health assessment suggests DBT is a useful treatment.
The programme caters for up to six people in 24 hour staffed accommodation. It is appropriate for people who are experiencing high levels of distress in their lives and for whom hospital or community treatment does not meet their current needs.
The programme includes individual therapy, case management, daily skills groups, crisis coaching, household management skills and recreational and vocational treatment components.
What is DBT?
Dialectical Behaviour Therapy or DBT is a behavioural treatment approach emphasising the learning and refinement of skills to help regulate emotions, change thinking patterns associated with problems in daily living and reduce misery and distress. DBT incorporates the acquisition of skills to assist residents to improve interpersonal effectiveness and their quality of life. Mindful awareness and acceptance are also taught.
Links with other agencies and services
We have links with the Nelson Marlborough District Health Board including the Alcohol & Other Drug service, Acute Psychiatric Unit, and Kawai Clinic. We also work with Golden Bay Integrated Health Centre, WINZ, Te Whare Mahana's Community Mental Health,  Employment and Vocational Services and Kotuku respite care.