Community Mental Health
Operating out of a large refurbished residential house at 34 Motupipi St, Takaka, TWM's Community Mental Health service evolved out of the specific needs of the Golden Bay community and works in conjunction with local GPs, visiting specialists, and other agencies. Its multi-disciplinary team of mental health clinicians have backgrounds in social work, psychology, nursing and education, and provide ongoing outreach support to local clients and family/whanau with specifically identified mental health needs. Their work includes assessments, education and intervention where required, the overall purpose being to assist local people towards achieving wellness and independence in their lives. Clients may refer themselves to the service or be referred by GP's, relatives, friends or other community agencies. An initial assessment determines whether the client meets the criteria for CMH service. Should they not meet service criteria, or be better helped elsewhere, they will be referred to the appropriate agency.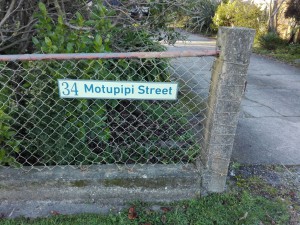 A Case Manager is appointed to each individual CMH client and together they develop an individual treatment plan. Levels of support match needs and may be short or long term.
Long term accommodation in the form of five single-bedroom flats at Castle Place, Takaka, is also available to clients and other providers. As well, short term emergency respite accommodation is provided for in a self-contained cottage – 'The Ark'. CMH is also affiliated with 'Kotuku' respite accommodation in Upper Moutere.
CMH also act as the 24/7 Psychiatric Emergency Response Team (Ph: 03 5257647) for Golden Bay, often working in conjunction with Golden Bay Community Health and local Police to provide support to both client and family/whanau in crisis.
TWM Mission Statement
Our purpose is to provide quality mental health services in Golden Bay and assist people working toward wellness and independence.