DBT Intensive Treatment Centre
Te Whare Mahana Residential Service is unique in New Zealand, offering a national level residential programme for people who suffer from Borderline Personality Disorder and related difficulties.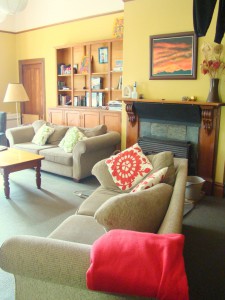 Dialectical Behaviour Therapy is specific type of Cognitive Behavioural psychotherapy. Essentially, it combines behavioural science with Zen concepts like acceptance and mindfulness. It was developed in the late 1980s by American psychologist Marsha M. Linehan as a better way of treating Borderline Personality Disorder. DBT is now routinely used to treat a wide range of different mental health disorders.
TWM's Intensive Treatment Centre offers six placements in a 24 hour-staffed heritage home on spacious private grounds in a rural town, at 163 Commercial St, Takaka. The therapy component of the year-long residential programme involves twice weekly individual therapy sessions with 24/7 access to DBT coaching. Also part of the programme are daily skills groups, household management, recreation and vocational coaching. Te Whare Mahana's DBT Intensive Treatment Centre is appropriate for people experiencing high levels of distress in their lives, and for whom hospital or community treatment has not met their current needs. Ultimately, a strong personal motivation is required to make the challenging changes that will be needed to build a life worth living.