DBT Intensive Treatment Centre
Te Whare Mahana offer New Zealand's only national residential DBT programme, supporting people who are looking to change harmful patterns of coping with intense emotions and disrupted relationships. It has been shown to be effective for people who experience frequent and high levels of distress and find hospital and community treatment do not meet their needs and aspirations.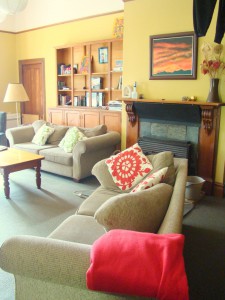 Dialectical Behaviour Therapy combines the best of Cognitive Behavioural Therapy with Zen concepts like acceptance and mindfulness. It was developed in the late 1980s by American psychologist Marsha M. Linehan as a better way of treating people with Borderline Personality Disorder and chronic self-harm/suicidal behaviours. DBT is now routinely used to treat a wide range of different and co-occuring mental health problems.
Our programme offers six placements in a 24 hour-staffed heritage home on spacious private grounds in Golden Bay. The treatment includes twice weekly individual therapy sessions with intensively trained DBT clinicians, multiple skills classes, skills practice groups and 24/7 access to DBT coaches.
There are also opportunities to apply the therapeutic learning through shared living, daily skills groups, household management, recreation and vocational coaching.