Shelley Harvill - DBT Clinical Manager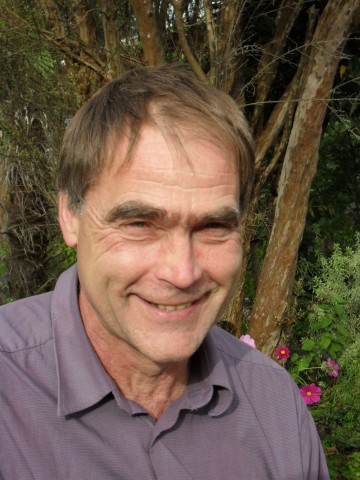 Volker Mueller – Therapist
I was born in Germany and Golden Bay has been my home since 1988. I am a counsellor specialising in DBT therapy. I am committed to working within the evidence based framework of DBT. My work at Te Whare Mahana includes individual therapy, skills training and facilitating groups and I have been working here at Te Whare Mahana since 1998. My passion and commitment is to find the "nugget of gold" and work with my clients to create "a life worth living" which ensures that my work at Te Whare Mahana is rewarding and fulfilling.
Michael Vickers – Primary Therapist
I believe all people deserve and are capable of creating a life worth living. I have counselling and social work qualifications and joined team Te Whare Mahana in 2015. I bring a wealth of life experience to my various roles within Te Whare Mahana which range from DBT coach to DBT primary therapist intern. I am currently undertaking DBT foundational training with Behavioural Tech U.S.A. I am lead facilitator of Te Whare Mahana's Mindfulness module where I teach clients strategies to increase the capacity of paying attention, non-judgementally, to the present moment. I actively participate in Te Whare Mahana's weekly DBT team consultations. I am into the awesome outdoors, cooking and eating with friends, and I love music.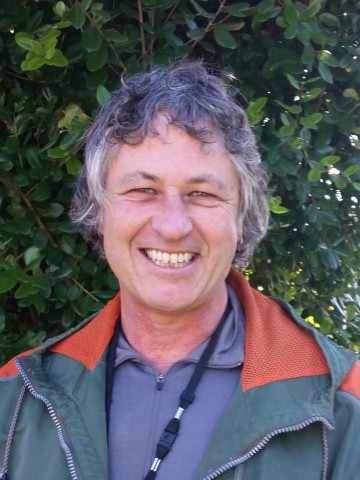 Marty Marsh - Coach/Support Worker
I grew up in Mosgiel just outside Dunedin and my whanau are from the deep south. After decades in the corporate world I moved to Golden Bay in 2001, where I met my wife Charlotte. We live here with our two children, cat, dog and mother in law. I spent quite a bit of time guiding tourists over Farewell Spit and the Heaphy Track before finding an opportunity to be a Coach and Support Worker at Te Whare Mahana. I really enjoy this work and love helping others with DBT Coaching and Support. In the future I want to learn even more DBT skills so that I can help more people and become and even more effective team member.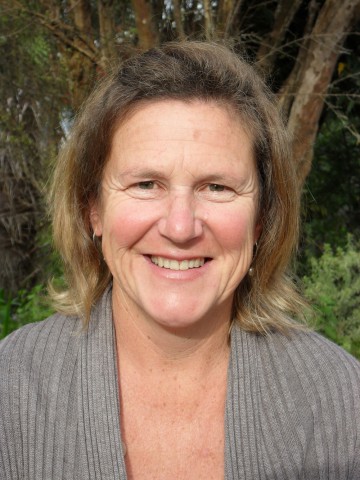 Lesley Bray - Coach/Support Worker
I have been working on the TWM team since 2002. During this time I have had the opportunity to help so many people reach their full potential. I have meet many inspirational and courageous people over the years, which teaches me that with this DBT model amazing changes can be made. My roles include Senior Coach (overnight support worker), Household Manager and part of the TWM clinical team. I have completed the DBT Intensive Training and this has given me a solid base to work from. I am blessed to be able to work in this supportive environment with like-minded colleagues, all with the shared passion of helping our clients to achieve a life worth living. My goals for the future continue to be assisting our residents with their physical wellbeing. This comes from a firm belief that exercise and healthy eating combined with the DBT skills form the path to wellness.
Joe Sturgeon, Coach/Support Worker
I began working with people in a therapuetic way in 1995.  I was attending Art School in Dunedin and wanted to expand my creativity and share it as a positive new learning experience and potential pathway for vocational aspirations and skill acquisition.  This began in the Dunedin Mens Prison with myself as an Art and Art Therapy Pilot Programme Facilitator. Following on from this time I have worked as a Peer Support Specialist and Community Support Worker across all contexts of Specialist Mental Health Services, predominantly in Christchurch. Shifting away from the Acute In-Patient setting and also Residential Community Housing to the non-restrictive programme Te Whare Mahana offers, motivates me to hold the aim of "A life worth living" as the basis of my connections with those I am supporting.  I believe that within the DBT framework there is a great opportunity to develop core learnings, essential for self understanding and living and moving in the world around us.
Jo Campbell - DBT Coach/Support Worker
I began working at Te Whare Mahana in late 2016, offering art therapy activities. I later became an evening/weekend Coach, and now in my role as Lead Coach, I work Monday-Thursday as part of the day clinical team.  I am principally involved in running Community Meetings and Skills Generalisation Groups, offering skills coaching and teaching Emotion Regulation. I love the way my job extends me as a person, helping me to apply DBT skills in my own life and from there, offering coaching and  support to the residents at Te Whare. Being the person who attends the majority of the day programme alongside the residents, I appreciate how hard our clients work and I have enormous respect for their bravery and commitment. I also enjoy their humour and warmth. I have trained in a number of therapeutic modalities, including Interactive Drawing Therapy and more recently I graduated from a 2 year intensive training in Hakomi Psychotherapy (mindful awareness and somatic psychotherapy).  I have a lovely husband, two rapidly growing sons, and a Jack Russell named Lotty who occasionally visits Te Whare and has been known to bring along her adopted sidekick, Claudio-Savage the baby Paradise Duck.
Holly Bracknall - Coach/Support Worker
I am very happy to have recently joined the team at Te Whare Mahana.  I have been working since early 2017 as a Peer Support Worker with Te Whare Mahana and now also as a DBT Coach. I am from originally from the UK but have been in New Zealand since 2015. I am passionate about the outdoors and originally came to Golden Bay for the rock climbing of Paynes Ford and Pohara. I fell in love with the wilderness and beauty of the landscape, and spend as much time as I can in the Kahurangi, climbing, biking and tramping. The Dragons Teeth captivated a small part of my soul and I carry with me in mine a small part of theirs. I am a qualified Outdoor Instructor. I have a large amount of experience working in the Outdoors with Adults and Children often with behavioural problems. It is my belief that through positive experiences in the outdoors we learn our place in the world, a sense of purpose and responsibility not only for ourselves but for those around us too. The Maori believe that our emotional, intellectual and spiritual selves are born daily from the land, that thought itself comes from here. If we break that connection to the land we also break the connection to ourselves. It is time to support people to reconnect with the land and therefore themselves. I began Support work originally as a volunteer whilst at University working with children with Autistic Spectrum Disorders (ASD). From here I began a career in Support work, working for four years as a Support worker in the UK. I have a huge passion and energy for life. I try to share and show this to everyone I meet.
Sabina Wick - Care Coordinator
I hold a degree as Social Pedagogue from a German university and am registered in NZ; I have a post grad. Certificate in Professional Supervision. I emigrated to NZ in 1994 and am a positive, curious, fun loving, creative and open minded person with a passion for learning and growth. Over the last 20 years I have been a parent as well as working in a varied field of professions and teams. I am committed to ongoing education, and over many years, I have been attracted to different ways of working with people including Psychodrama, Re-evaluation Counselling, Motivational Interviewing and Dialectical Behaviour Therapy. I have a keen interest in cultural learning and Te Reo Māori, and value individual and cultural uniqueness and diversity. I have worked for Te Whare Mahana for three years as the team leader of the Employment and Vocational Service and am now employed as Registered Social Worker for the DBT Team.