---
LINKS AND RESOURCES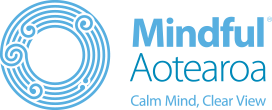 Discover how Mindfulness can help you feel calmer and more aware
---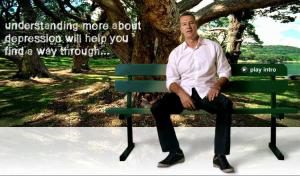 Depression and anxiety affects us all differently. It changes the way you feel, think and deal with tough times. On this site you can follow other people's journeys to wellness or explore  to find your own way to a better place.
WORRIED ABOUT HOW YOU FEEL?
Wondering where to turn for help? Doing a self test can help you decide.
TAKE A TEST
---

The Mental Health Foundation of New Zealand is a charity that works towards creating a society free from discrimination, where all people enjoy positive mental health & wellbeing. 

The Mental Health Foundation works to influence individuals, whanau, organisations and communities to improve and sustain their mental health and reach their full potential.
You will find information on mental health conditions, where to get help and how to support those you love and care about in our Get Help section. Although we are not a counselling or advice service, our information officers are happy to point you in the right direction to find help.
---

"Facebook's suicide prevention" Mental Health Foundation E-Bulletin 29 June 2016 | 29 Pipiri 2016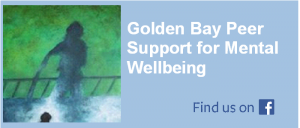 Facebook page for  Golden Bay Peer Support
---

We provide information, resources, and treatment for people battling addiction and related conditions.
At DrugRehab.com, our mission is to equip patients and families with the best information, resources and tools to overcome addiction and pursue lifelong recovery. We are here to help you or your loved one every step of the way.